Vivista 360° Video Editor & Player

Vivista is a 360° video editor and player being developed as an open source software project at the PXL Hasselt. It enables users to enhance 360° video with text, images or videos, as well as allows users to integrate interactive components such as multiple choice questions, area highlights and more. In the course of the SEPA360 project, Vivista will be further developed with a focus on user-oriented features and educational scenarios which can be implemented with Vivista.
Currently the software is in a beta mode constantly being updated.
See the following links for more details on the project, where to download it and how to possibly get involved.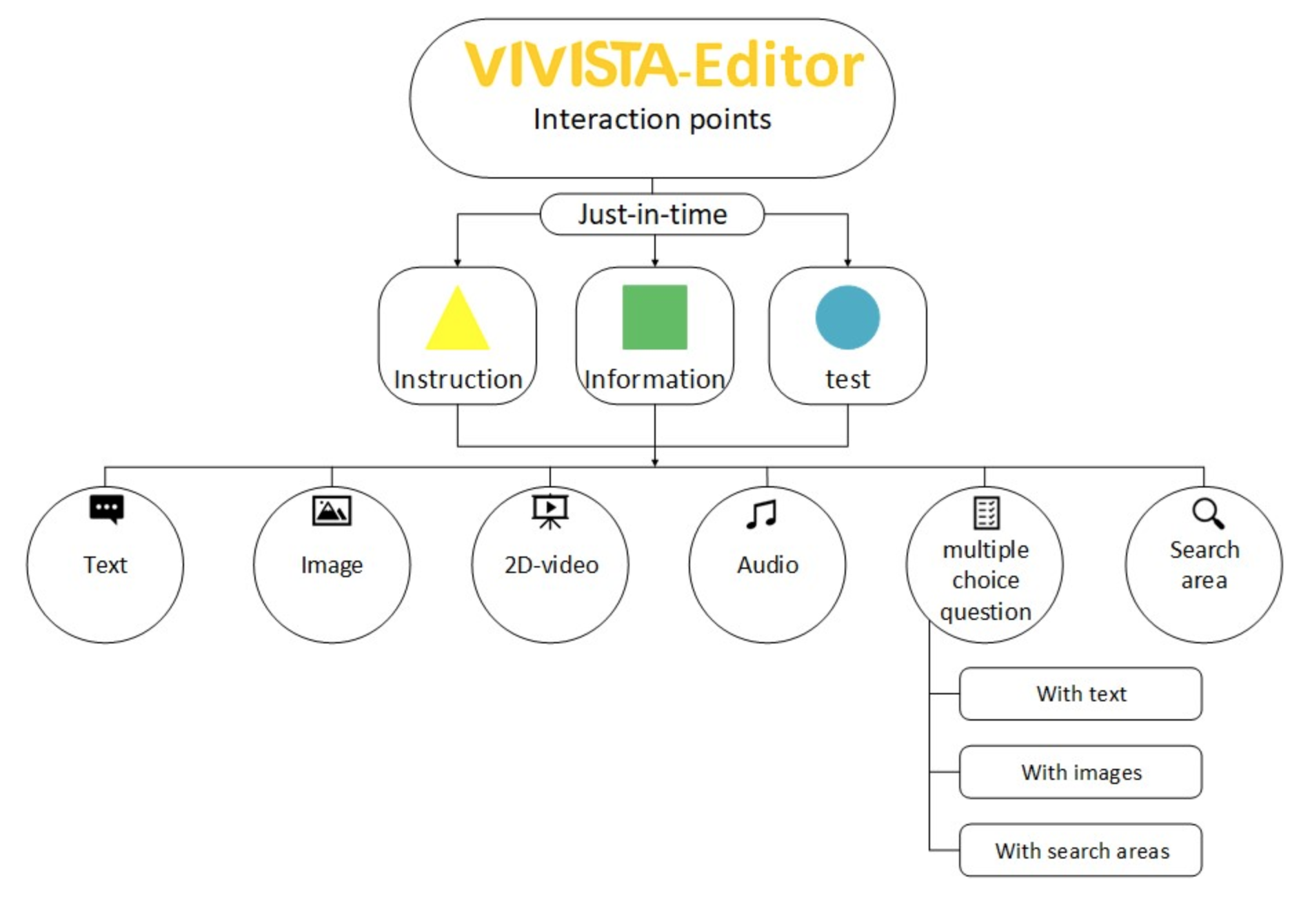 Vivista Interactions for a 360°-Video
Depending on your educational design setup you may or may not want to integrate embedded interactions into your 360°-video. In general a 360°-video can be used as a standalone object without interactions or can be enriched with Vivista interactions, which will directly be integrated within the video at a certain timestamp for a specific time range and at a defined coordinate.